Football is back on TV and pumpkin spice has made its annual appearance at Starbucks which can mean only one thing – fall is here. As our tan lines fade and we trade our swimsuits for sweaters, let's make sure we don't also leave our sustainability practices behind with summertime. As a B-Corp certified agency with a passion for our planet, we want to offer you 5 easy tips and tricks for staying sustainable as the seasons change:
Leave your leaves
Breaking news: you don't have to rake your leaves! Yep, you read that right – your leaves can stay right in your yard (no matter what your pesky neighbor says). In fact, it's actually encouraged. Dead leaves provide important carbon and serve as a protective insulator for your soil during the winter. Still feel the suburban-dad impulse to rake your leaves? (We get it – old habits die hard) Try composting them instead of throwing them away. Not only will this save some plastic bags, but it will give you a great fertilizer for your plants in the spring!
Shop seasonal
As the weather changes, so does the local fresh produce. Purchasing fruits and vegetables in season locally instead of shipping in out-of-season foods from warmer locations cuts down on the use of fossil fuels generated by transportation. Plus, your meals will taste better knowing you're supporting local farms and gardens.
Sip sustainably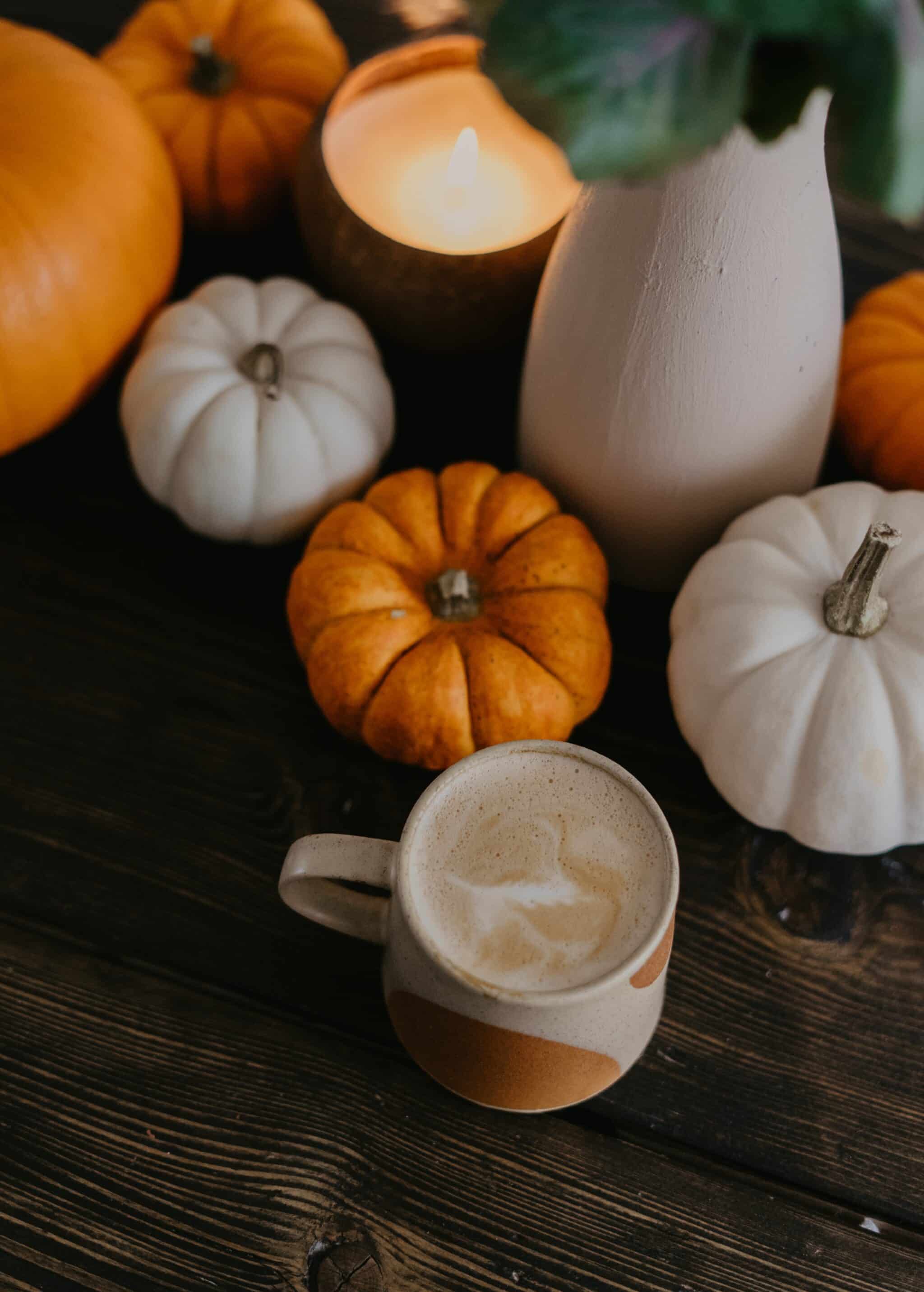 We totally understand – fall's flavored drinks are delicious, but they're even more enjoyable without the aftertaste of harming the planet. Instead of getting your favorite seasonal drink in a disposable cup that will inevitably end up in a landfill, bring your favorite mug or travel cup to your go-to coffee shop for your morning fuel.
DIY your Halloween
Who doesn't love celebrating spooky season with festive decorations? And sure, the dollar section at Target always has the cutest options, but if you're looking for unique decorations that also won't pollute the environment, try making your own out of recyclable materials and household objects! And if you really need to buy decorations from the store, try to get long-lasting ones that you won't need to replace every year. The same goes for costumes – instead of buying an outfit you'll never wear again, try putting one together with clothes already in your closet! Or visit your local thrift store to repurpose an old costume!
Give your thermostat a break
No one likes waking up to a cold house, but that doesn't mean that you have to immediately rush to your thermostat when the temperature drops. Before you crank the heat, try adding some cozy layers of sweaters, socks, and blankets. Also try preparing your house for colder weather with window film, curtains, and door draft stoppers to keep the cold out. Not only is this better for our planet, but it will save you money in the long run! (And who doesn't love saving money before the holiday gifting season?)
Fall is an exciting season of fun, fright, and festive recipes. As we sip our cider and binge scary movies, our team at Plan B encourages you not to forget to keep practicing sustainability in every way possible! Spooky season is great, but an unhealthy planet is simply horrifying.