2023 is a banner year for McLaren. Marking 60 years of automotive innovation and achievement, McLaren and Plan B were ready to celebrate this historic anniversary. And what better way to kick off the festivities than at one of the top automotive events in the world – the Amelia Island Concours d'Elegance in Florida.
On March 5, 250 impressive automobiles from around the world, including several iconic McLaren models, were brought together at The Amelia to be admired by elite car enthusiasts.
Honoring the McLaren legacy at the Concours, Plan B drew upon deep automotive marketing expertise to create a 54-page digital book highlighting the milestones of the past 60 years. A true labor of love, each page dives into the rich history of the brand, including storied drivers, extraordinary race cars, cutting-edge supercars, and the legend himself – Bruce McLaren. Marrying history and technology, car and driver pages offer a true multimedia experience through unique, clickable QR codes that link to special video content.
McLaren clients were so impressed with the celebratory book, they've enthusiastically decided to roll it out to a global audience, chalking up another win for Plan B.
To access the 60th Anniversary book, Plan B produced an elegant ad for the Concours program complete with a QR code leading to a landing page. Once on the landing page, a vibrant animation spotlighting some of McLaren's hottest cars brought the viewer's screen to life. Backed by a dramatic soundtrack, the moving images hinted at the excitement to come. Also within the landing page was an embedded interactive flip book, giving this passion project intrigue and dimension. Finally, in order to capture potential future McLaren customers, viewers were encouraged to share their information via form to download the book, making it a true keepsake.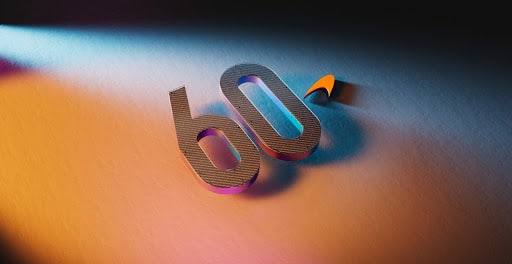 As the McLaren and Plan B partnership continues to grow, we're proud to help move the brand #ForeverForward for the next 60 years.