There's a new luxury senior living community coming to Woodland Hills, California – but its transition from concept to reality presents several challenges.
The developers need to secure priority depositors ASAP. They need marketing materials to do it. Oh, and the property also doesn't exist yet. In fact, it doesn't even have a name.
Fortunately, where there's a challenge, there's a Plan B.
To inspire people to take the first step and put down a deposit, California Commercial Investment Companies (CCI) and Life Care Services (LCS) tapped Plan B to develop a direct mail campaign focused on communicating the two main features of the Life Plan community: luxury and nature. Because this introductory direct mail was only meant to secure depositors and NOT to establish the official look and tone for the unnamed future brand, the main focus was the location.
Embracing California's natural beauty and leaning into luxury, Plan B used both real photos and artist renderings to paint a picture of the you-can-have-it-all lifestyle the future living community is aiming to provide. We also used a strategic construct of the neighborhood name "Woodland Hills" to emphasize the natural elements of the community – Wood, Land, Hills.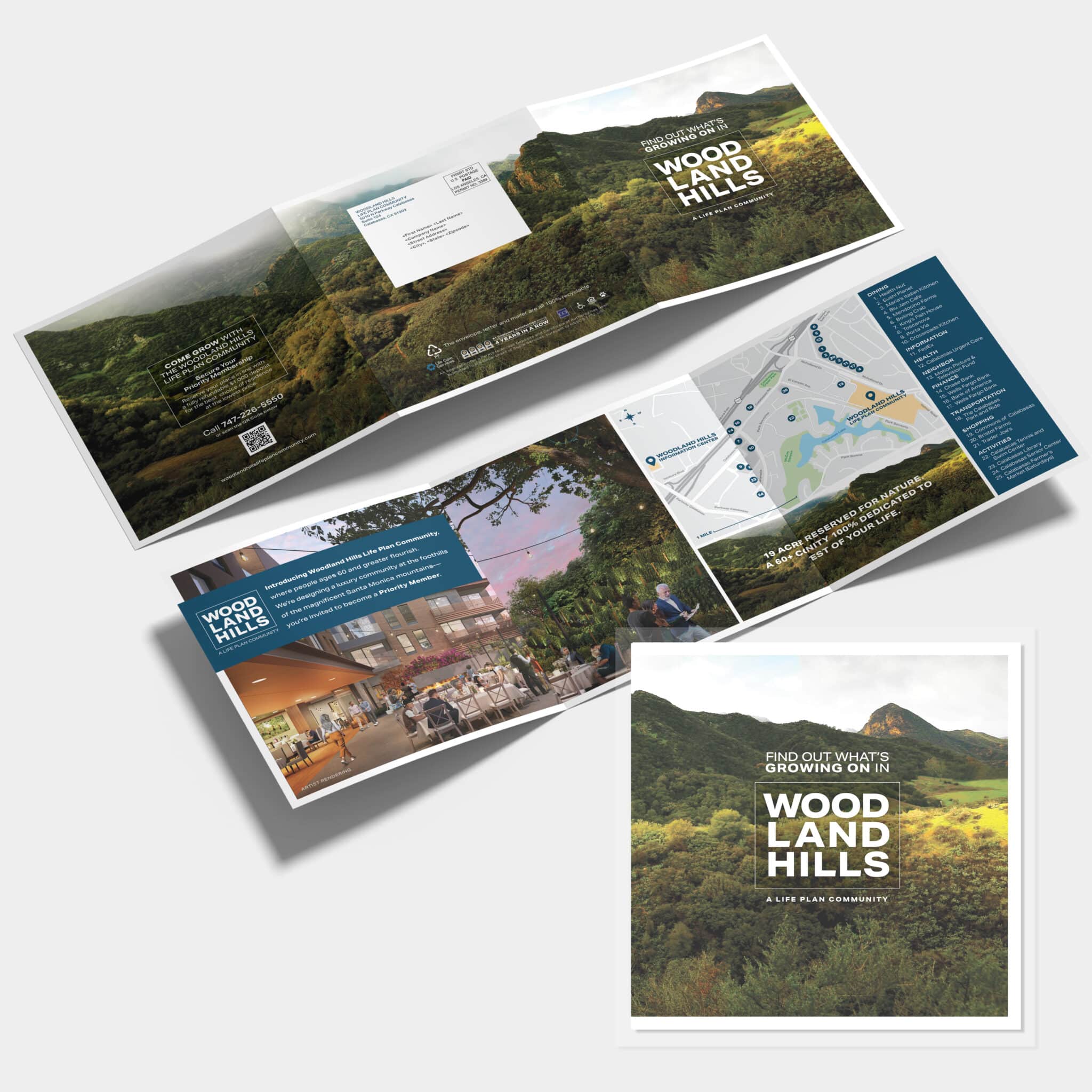 The campaign also included a cover letter promising a spectacular future in a luxury oasis to those who put down a priority deposit. As a dash of something special, Plan B even included wildflower seeds in the letter so recipients could start growing their own oasis! To integrate the campaign and establish a base for digital communications, Plan B also created a microsite, providing all the information available to priority depositors.
So … how is the campaign working? The future Woodland Hills community is on track to meet its priority depositor goals and is generating buzz within the area.
What's next with Plan B and CCI & LCS? A property name – and much more. Stay tuned for more progress!