On the First Day of Holiday Sustainability, Plan B Recommends You Dream of an Evergreen Christmas
While reusing your artificial tree each year might seem like an environmentally conscious plan, the truth is, the materials that make them up are never recyclable. No matter how many years of use you claim, these trees are always doomed to be put down to rest in landfills. Real trees are more sustainable than fake trees because they often don't have to travel as far and can be sent to be composted. Find a local tree recycling center today!
On the Second Day of Holiday Sustainability, Plan B Recommends Gift-Giving Your Way to a Greener Future
Regifting is not a crime! Give the gifts you love a new life by regifting them– they're more sentimental that way. An extra thoughtful gift would be a donation in the recipient's name to a cause they would like to support. Also consider non-material gifts like favors, experiences, home cooked/baked items, or even gifts that promote sustainability, like water. And don't forget to give gifts that don't require batteries, but if you do, consider adding rechargeable ones.
On the Third Day of Holiday Sustainability, Plan B Recommends You Shop Locally To Save Globally
When you shop locally, you're minimizing the amount of wasted packaging and shipping emissions while supporting locals. Even if you are like most and splurge every now and again online, make sure to recycle your packaging when you can! And If you stick to buying organic and local ingredients, you'll reduce the number of emissions often produced from food traveling unnecessary distances.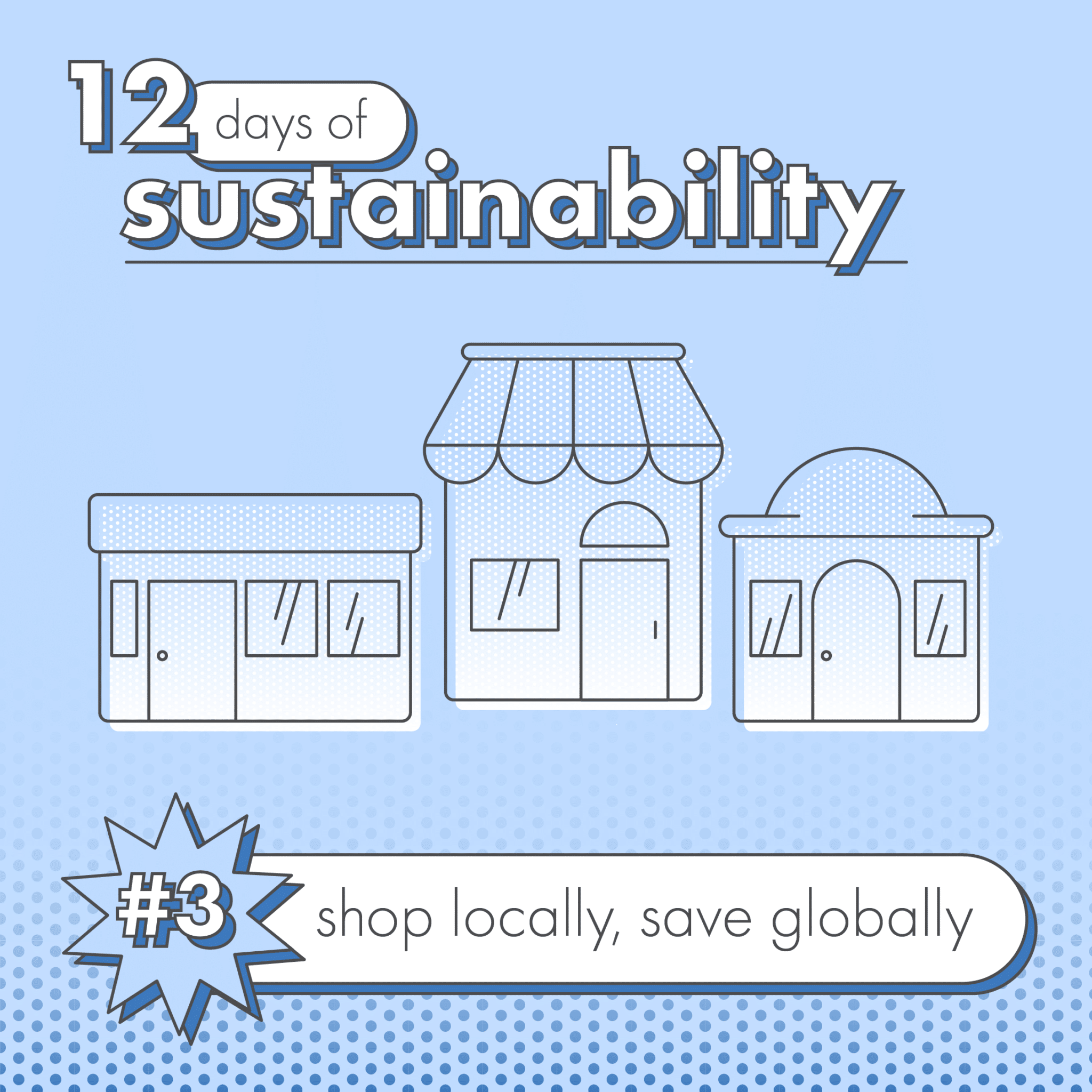 On the Fourth Day of Holiday Sustainability, Plan B recommends You Deck the Halls Responsibly
Try sun-powered holiday decor! Many Christmas lights are now available as fully solar-powered. With a small panel and a battery, you can have lights that only use natural light provided by the most sustainable energy source, the sun. By sticking to energy-efficient LED lights and lights with a timer, you can be sure to use only the energy you actually need. 
If you're looking to go the extra mile, try Christmas by candlelight! Consider using candles where you would usually use an electric light.
On the Fifth Day of Holiday Sustainability, Plan B Recommends You Avoid Lumps of Coal!
While ride-sharing with Uber and Lyft might seem like the more sustainable option, they actually tend to emit 20% more emissions than personal vehicles because of the number of time drivers spend without passengers. And If you can avoid flying and ride-sharing, be sure to use public transportation like trains and buses.
With the busiest travel season of the year here, it's clear there are times when you need to fly. Reduce the guilt surrounding your carbon footprint by offsetting it – Carbon offset your travel.
On the Sixth Day of Holiday Sustainability, Plan B Recommends Making Christmas Dinner Zero-Waste
Consider including plant-based options in your holiday meal because any reduction in meat consumption is considerate for the planet. You can also freeze or turn your leftovers into new creations – like delicious turkey soup! And you can't forget about purchasing organic and local ingredients to reduce the distance food has to travel to get to you. 
On the Seventh Day of Holiday Sustainability, Plan B Recommends Going Green With Gift Wrapping
While boxes wrapped in holiday paper and tied with bows are considered holiday traditions, researchers at Stanford University suggest we change as the extra 25 million tons of garbage produced bring unnecessary waste to landfills each season. Try replacing the frilly glitter and foil-coated holiday packaging with recyclable brown paper bags, reusable canvas bags, or reusable cardboard boxes, and avoid adding unnecessary plastics like ribbons and bows.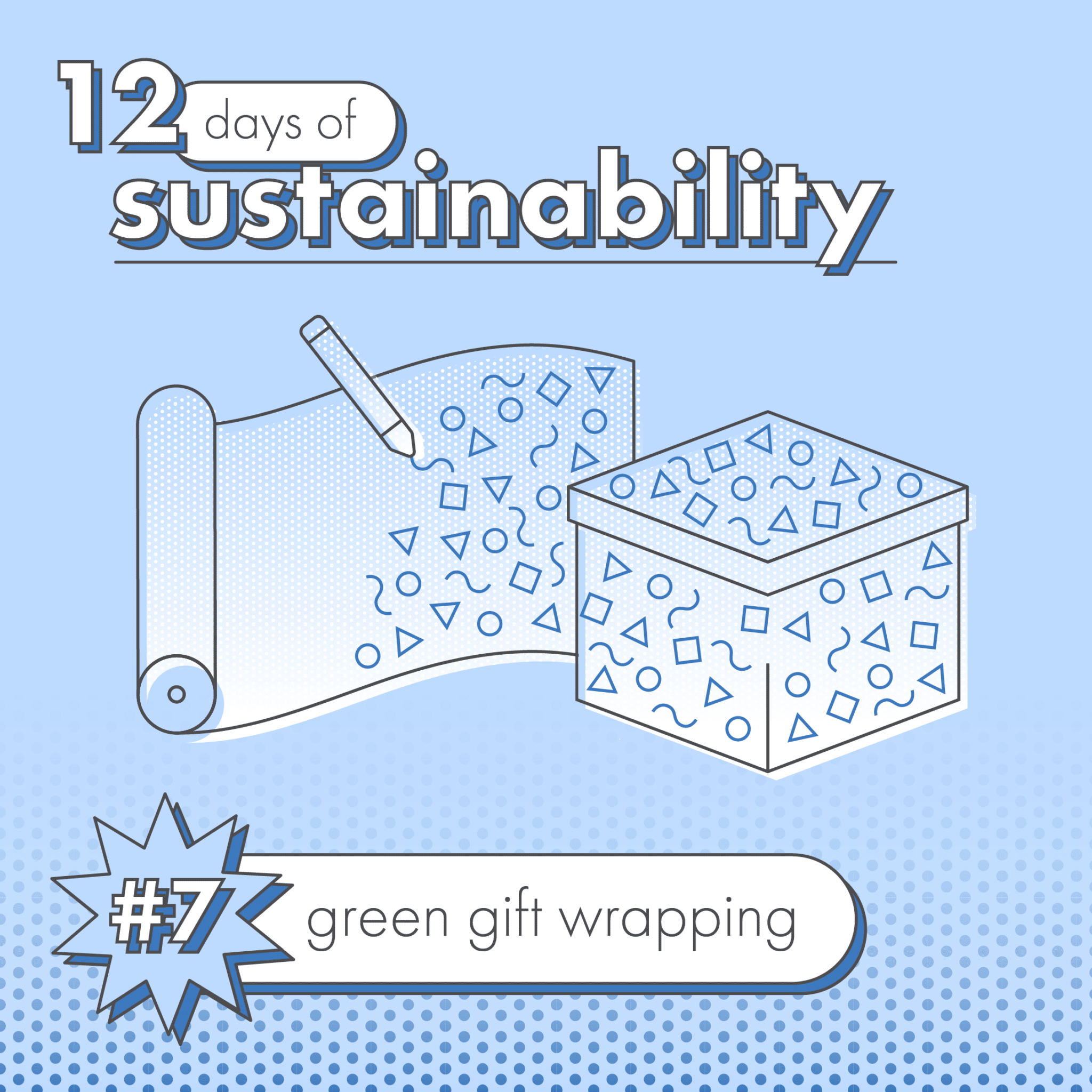 For the Eighth Day of Holiday Sustainability, Plan B Recommends you Ho-Ho-Hold off on Single-Use Plastics
With the variety of drink preferences at your holiday gatherings, a variety of drinks are often necessary. With these requirements in mind, be sure to batch your beverages together or choose glass bottles to avoid those pesky individually packaged drinks.
On the Ninth Day of Holiday Sustainability, Plan B Recommends Reimagining Holiday Traditions
Forming sustainable holiday traditions is as simple as trading your Black Friday shopping chaos for volunteering/donating your money and time to charitable causes. You can even start sustainability traditions like going on family hikes to pick up litter or tree planting.
 On the Tenth Day of Holiday Sustainability, Plan B Recommends You Go From Holiday to Holi-DIY
From filling garlands with popcorn, berries, dried fruits, flowers, and greens from the yard, to making your own wrapping paper, a great way to make the holidays more sustainable is to turn DIY decor into a tradition with loved ones.
On the Eleventh Day of Holiday Sustainability, Plan B Recommends You Plan Ahead to Avoid Waste
From portioning out meals to creating comprehensive shopping lists for gifts and groceries to avoid unnecessary drives to the store and online orders, any efforts to reduce waste are worthwhile.
On the Twelfth Day of Holiday Sustainability, Plan B Recommends You Use Social Media to Share the Green Holiday Spirit
Now it's time you post things like your DIYs and reusable table settings to show how easy it can be to make your holiday more sustainable.
12 Days of Sustainability Bonus! Plan B Highlights the Mission of the 1% for the Planet Fund 
The 1% for the planet fund is an organization with the goal of raising $250,000 before the year ends for the planet impact fund. The Planet Impact Fund resources environmental organizations addressing today's urgent environmental issues and power investments that build a healthy and sustainable world. More specifically this fund propels efforts to combat climate change, advance environmental justice, foster conservation, and lead the clean energy transition as well as much more.
To donate, click HERE!