Preparing Your Business for a Future of Virtual Events
We're in the midst of an exciting moment at the intersection of tech, business, and marketing—one that's not only replacing "business casual" with "pajama chic," but one that's transforming all those in-person events of the not-so-distant past into near-future ones that can be joined from just about anywhere you can get wifi.
Heck, just "Hey, Siri" a quick Google search for "virtual events" and she'll spit back results that span from online conferences and digital trade shows to virtual happy hours, watch parties, seminars, and concerts.
And—as many brands are quickly realizing—the rush to explore the Wild West of virtual event possibilities makes good business sense. Because, despite the occasional mute-button mix-ups and meme-worthy screen freezes, these online alternatives can not only slash expenses on stuff like travel, production, and venue space, they can offer idyllic convenience (and *ahem* new incentive to attend!) for today's busy show-goers. Not to mention a wealth of opportunities to capture valuable attendee data to feed your CRM machine!
So…how can you take part in this "click-to-join" revolution? All while empowering your business to turn those RSVPs into ROIs?
Keep reading for some A+ tips…or skip the lit and contact the Plan B pros now!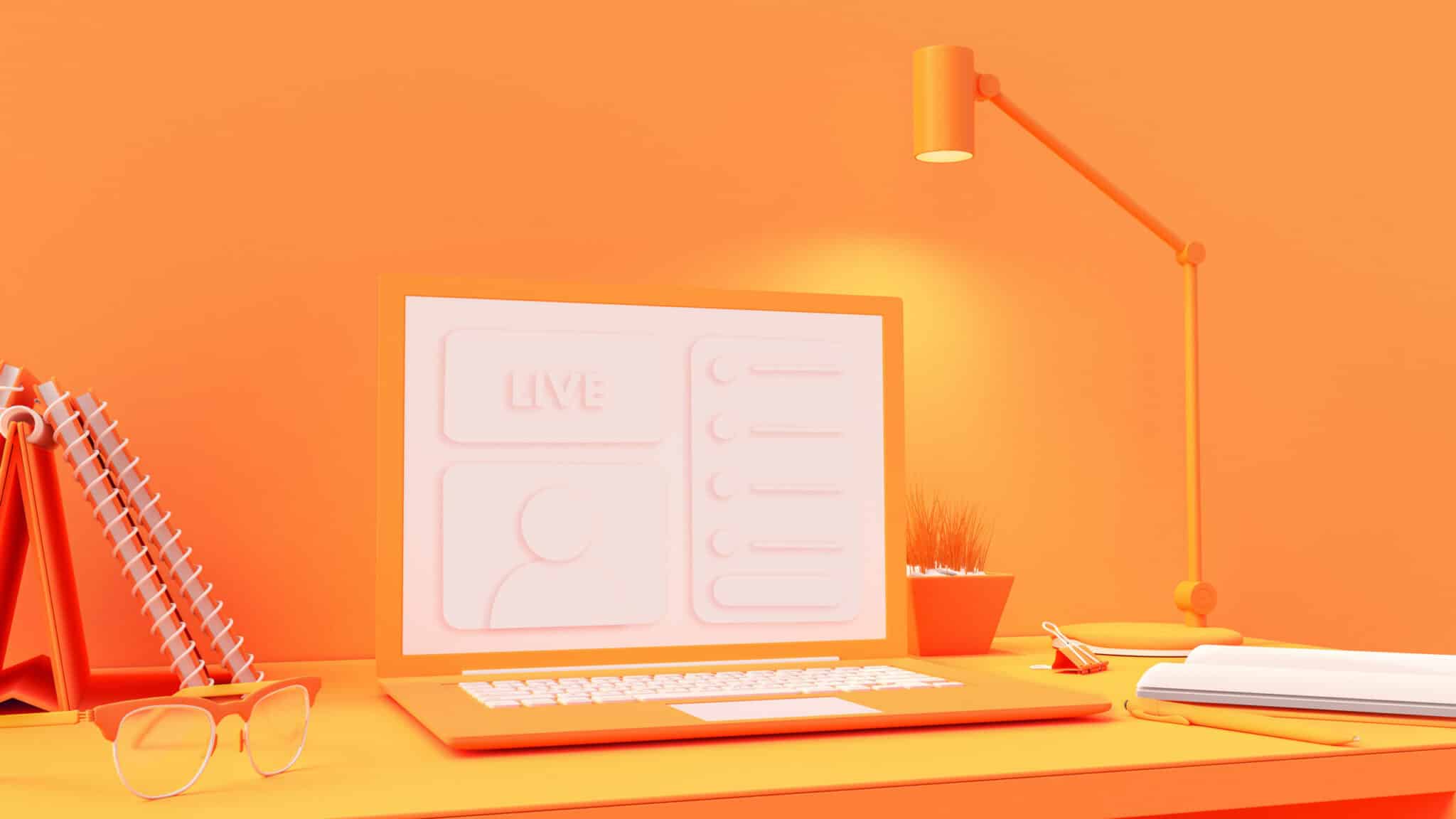 Finding Your Perfect Event (Cyber)Space
Whether your business has used a virtual event solution before or is making the leap for the very first time, before you Google your way down a rabbit hole of event-worthy digital "spaces," consider the two basic approaches for taking your big event virtual:
1. Enterprise Solutions
This buzzwordy phrase references those "all-in-one," "off-the-shelf" products that manage everything for you…from multiple video sources and data feeds to things like event invites, responses, and content distribution. While less custom and more limited in their capabilities, they can be a solid "quick fix" for anyone looking to hit the ground running. You might've heard of some of the more popular players, like BigMarker, ON24, and INXPO. Each offers unique features and benefits, and all at different price points.
2. Platform Solutions
Unlike enterprise solutions that offer everything in one package, platform solutions integrate the legacy technologies your business already has in play. Organizing everything into a central dashboard that serves as your "mission control," these are ideal options for more custom, branded experiences that can make the configuration time well worth it. Popular options include heysummit and Hopin, though more players are appearing each day.
Get Bigger Results With Minimal Effort
Whether you have a virtual event solution already at work, a clear picture for what your business needs, or are still a little hazy on what next step you should take, a full-service agency partner like Plan B could be the special sauce you need to take your next virtual event from "meh" to "no way!" We think beyond the technical execution of the event to how the brand experience will intersect with your other activities, from content marketing to social media to CRM.
With the can-do power of a broad team of specialists all in one place and at the ready, we can help give your next virtual event all the pizazz of an in-person one, handling anything and everything, such as:
Establishing goals and KPIs
Identifying and implementing a virtual event technology solution
Developing and deploying creative content, activities, and experiences that engage your audience where—and when—it matters most
Employing CRM best practices that generate and nurture leads
Maximizing the long-term ROI of your event by thinking about flexibility and scalability
So…are you ready to stop reading and start doing? Great. Grab your phone and give us a call. Or fire off an email. Heck, you can even slide into our DMs! We're eager to get your show on the web…all while keeping you in the glorious comfort of your favorite, well-worn PJs.